Performative Storytelling to engage visual, auditory and kinesthetic learners.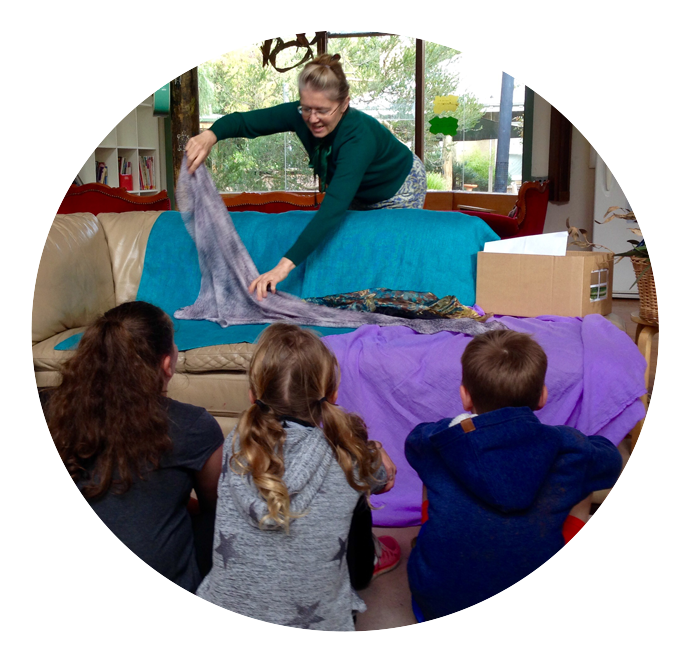 Using my voice and body, together with unique props, puppets and theatrical sets I create a story experience like no other.
With more than thirty years' experience working in kindergartens, primary and secondary schools, my shows are designed to offer children plenty of opportunities to participate and interact.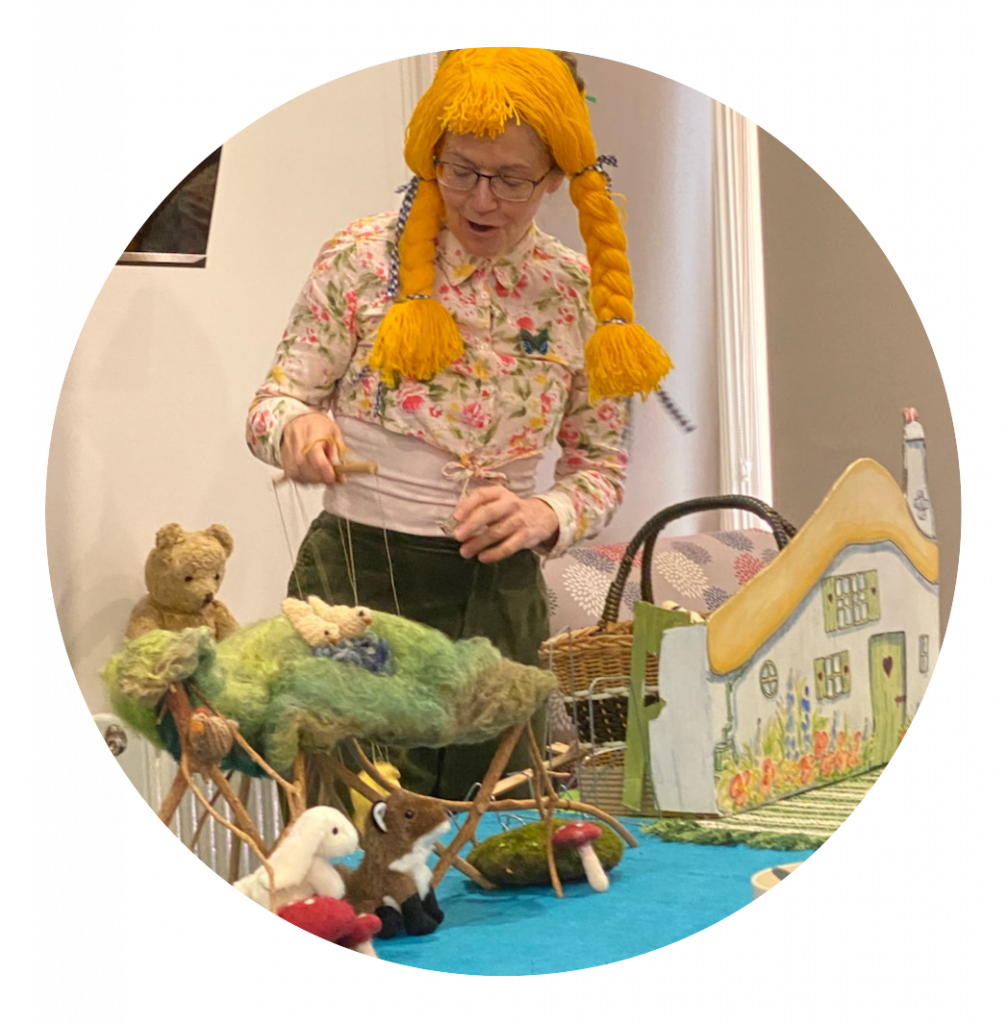 My audiences are critical to the energy of each performance and I engage with them throughout.
Drawing from a broad repertoire, I curate my storytelling performances to suit specific learning, curricular and classroom needs. I have also researched and created new material for specific subjects, such as Social Sciences and STEM, where interesting back stories and visual interpretation may help students to engage with new ideas and concepts.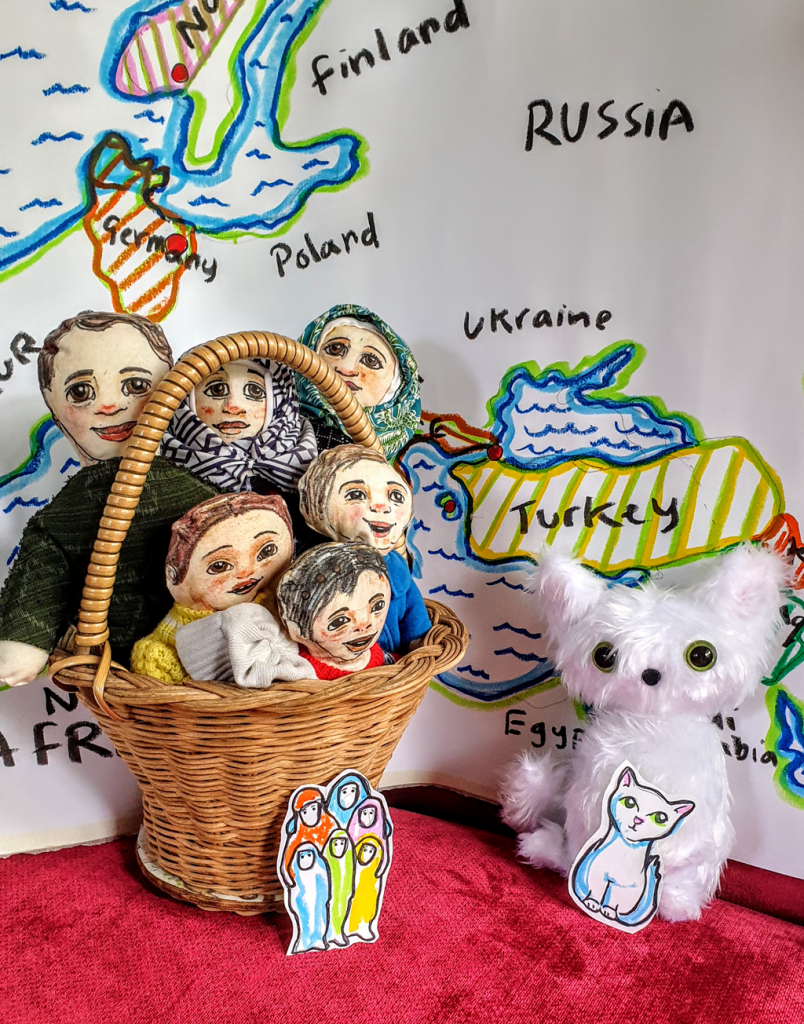 Also a visual artist I often make drawings in real time whilst telling a story, as a form of immediate illustration. This gives my performances a distinctive sensory appeal, along with unique props, puppets and storytelling aids, many of which I hand make myself.
As well as storytelling with children, I share stories with older adults in residential Aged Care. I also work in Libraries and Community Centres at Festivals, events and private functions.
I value and appreciate the importance of diversity in our community and try to reflect this in the way that I tell and share story.